Web Optimization
High-speed Live Streaming with Multi CDN in VNIS
Fri Aug 12 2022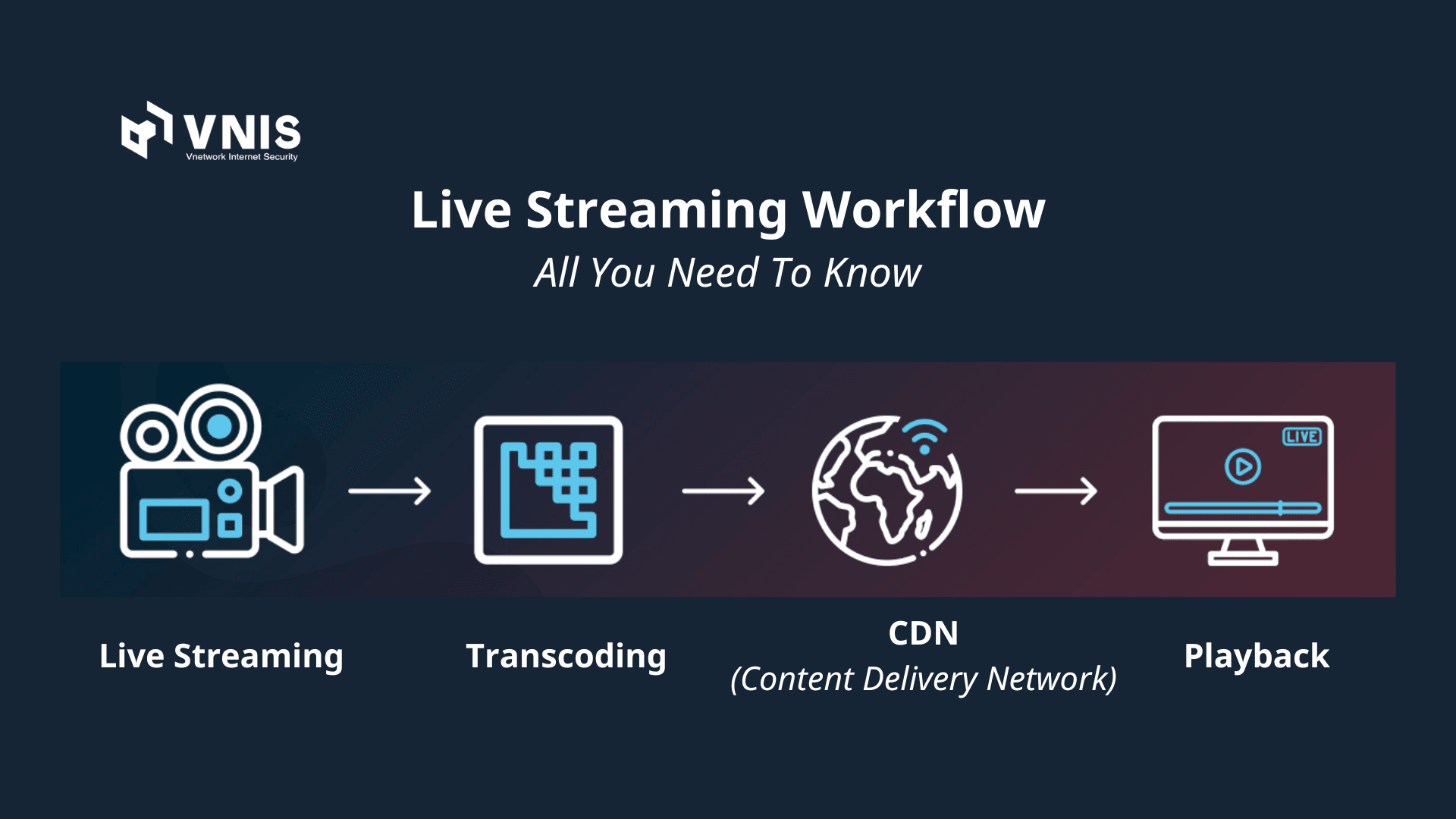 In this article, we will share on how to create FAST broadcast or high-speed Live Streaming with multiple CDNs (Multi CDNs) worldwide. You can set up and operate your own channel and distribute it anywhere (including China).
Manage Multi CDN that supports high-speed Live Streaming
VNIS provides a worldwide Multi CDN management platform. In particular, the main benefits from this platform are content distribution services (CDN) and live streaming services (Live Streaming) into the global market (including China).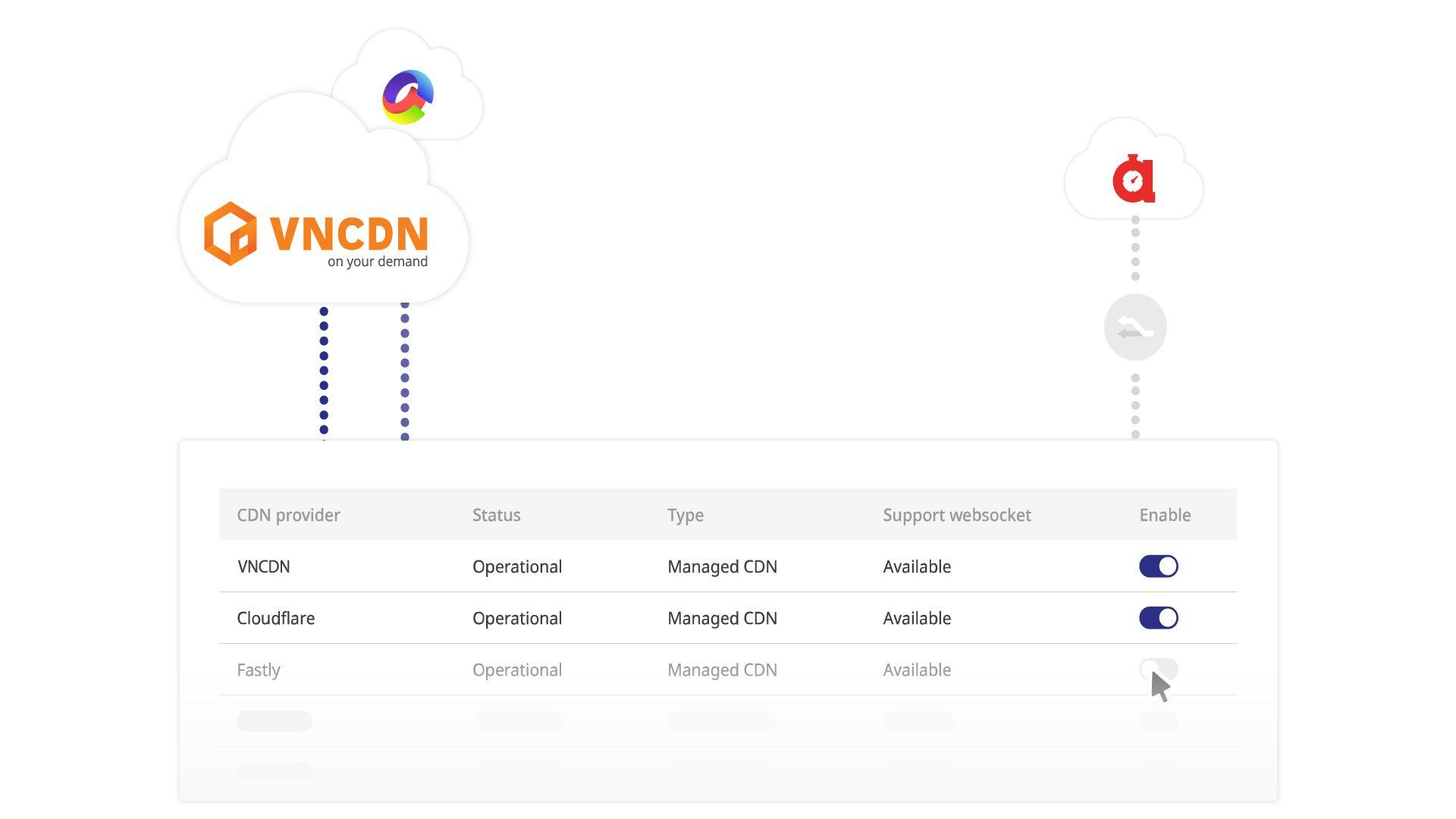 If you only use one CDN it is not possible to cover the whole world with the density of servers everywhere. Therefore, VNIS's platform will combine CDN services in the world to fill in the blind spots. VNIS does this thanks to its real-time monitoring system (every 30 seconds) to make appropriate decisions on using CDN.
VNIS helps businesses manage CDNs for Live Streaming and VOD content transmission (cached videos). You can customize the delay according to the needs of your business. In particular, regardless of geographical location in the world, VNIS also has edge nodes closest to end users and monitors the quality of content transmission of CDNs around the world. Enterprises can customize latency, cost or set up routing rules according to their own needs.
VNIS helps administrators simplify all tasks
VNIS's platform helps administrators have an overview of live accounts; number of DNS queries, number of traffic, number of requests. Administrators can hover over to see the performance of different CDNs. The analytics dashboard on VNIS shows the amount of traffic going to the cache compared to the amount of traffic going to the origin server. VNIS also analyzes traffic by geographic location, routing decisions, performance, and cost of using CDNs.
VNIS helps businesses that want to access their services to the Chinese market. The system used CDNs located near China to deliver all the content to the servers of CDN Servers available inside the mainland.
In the VNIS platform, you can also activate using Chinese CDN services like Tencent and Alibaba with just a few mouse clicks. In particular, when using VNIS, you may be granted an ICP [Internet Content Provider] license. Because if you don't have an ICP license, you can't distribute content into China.
Cost optimization when using multiple CDNs
VNIS's platform allows you to measure the distance from your CDN edge node (CDN Edge Node) to your actual customer using JavaScript beacons. In addition, VNIS also displays a chart of the performance of CDNs so that you can see which CDNs are working well, which CDNs are constantly having problems, so that you can have a more appropriate CDN plan.
In addition, if there is any problem with each CDN that you activate on the VNIS platform, your Website or application will still work 100% continuously. VNIS will automatically redirect traffic to another CDN with better performance, to serve high quality content to end users.
VNIS has public price list and supports flexible payment for businesses. Therefore, if you are looking for a suitable solution to use and manage multiple CDNs for your Live Streaming service at the same time, call us immediately via hotline 24/7: (028) 7306 8789 or email : contact@vnetwork.vn, our experts will assist you immediately.
Please leave your contact information, and our experts will contact you soon.