How does Multi-CDN help reduce risk from a CDN?
Tue Sep 20 2022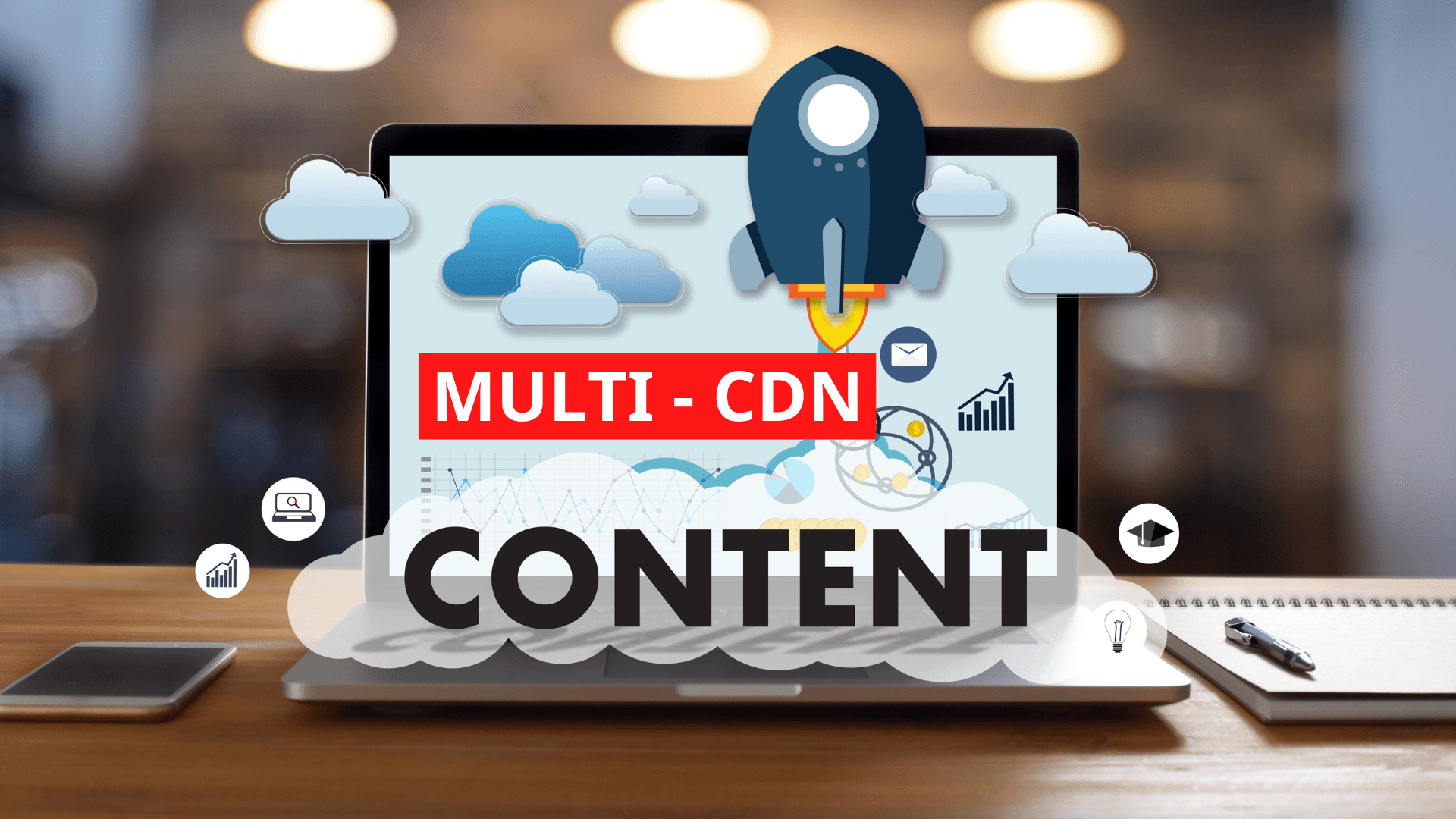 If you need to distribute Website or application content to users in many countries using CDN technology, Multi CDN solution helps businesses minimize risks when using a CDN to speed up Website.
Even if you use a CDN service from a well-known provider that has a worldwide CDN network, there is a chance that you will experience problem due to CDN error. A single CDN network may not be enough to guarantee a 100% uptime business website. In this case, businesses should consider using multiple CDNs (Multi CDN). This solution helps Website achieve high performance and ensure safety against any problem of any CDN provider. In this article, we will learn about the great benefits of using Multi CDN for Website or application.
Why use Multi CDN?
1. Multi CDN reduces the risk of failure from any CDN
If your business uses CDN services for, then relying on only one provider is very risky. Even the top providers sometimes encounter major errors that cause website or application service interruptions. Using Multi CDN allows customers to have more CDNs in the group, ready to backup in case of problems, so that the customer's website is always uptime and ready for users anytime, anywhere.
2. Multi CDN helps ensure your website is available everywhere
When using a CDN, businesses need to have the points of presence (PoPs) of the CDN network as close to the end user as possible. Imagine if the business used a CDN in Canada. But if the company launches the product in Eastern Europe, the ability to distribute content using a CDN in Eastern Europe will not be good. In this case, the best solution is to find 1 more CDN with a network in Eastern Europe. What's more important is how to manage multiple CDNs at the same time. You can refer to VNIS - platform for managing multiple CDNs at the same time in one place.
3. Multi CDN helps increase website performance
If you use Multi CDN, you will have more PoPs, more routes and better bandwidth. This means your website will load much faster. This is especially necessary when there is a large amount of traffic to the organization's website.
Some CDN providers specialize in 'heavy' image and video transmission, while others specialize in streaming dynamic content. If you use Multi CDN, you can stream different types of content across different CDN networks, thereby combining their benefits and speeding up your website effectively.
4. Using Multi CDN reduces CDN costs when distributing content in multiple countries
Different CDN providers may have different CDN prices. For example, some CDNs have good prices in the US, but very high prices in other regions. While other CDN providers do the opposite. Therefore, the use of Multi CDN when needing to distribute content in many countries helps businesses to optimize a lot more about CDN using CDN fees.
Try Multi CDN
VNIS's platform integrates technologies such as: AI Load Balancing, RUM and Multi CDN (collecting most of the world's leading CDNs on one platform) with a load capacity of up to 2,600 Tbps, helping the website always work first. every attack.
In addition, in the VNIS platform, there is a Cloud WAF firewall system located in countries and territories around the world to help fight Layer 3/4/7 DDoS attacks effectively. Cloud WAF on VNIS platform is capable of expanding infrastructure globally, ensuring minimum latency and large coverage. If website traffic spikes, Cloud WAF leverages the underlying cloud infrastructure to quickly isolate endpoints from threats.
Sign up for a trial of Multi CDN today at VNIS.VN.
Please leave your contact information, and our experts will contact you soon.