Multi CDN helps businesses stay online before any APG submarine cable problem
Fri Jul 29 2022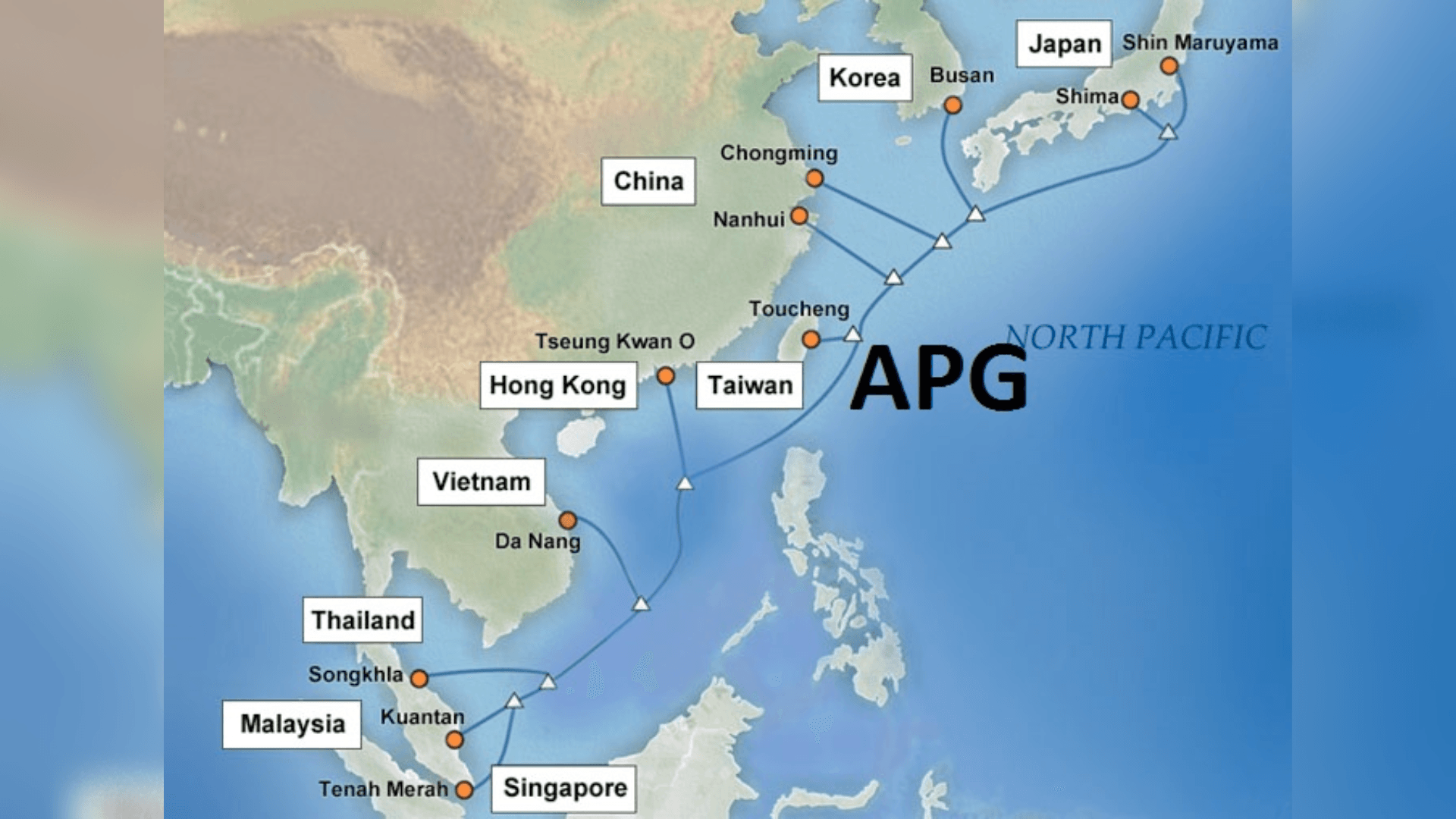 APG submarine cable broke on the afternoon of July 26, reducing the speed of Website and international applications, but many businesses are still online thanks to Multi CDN. So what is the cause of this problem? How is the power of Multi CDN demonstrated? Let's find out through the following article.
APG submarine cable breaking incident on July 26
APG (Asia Pacific Gateway) undersea fiber optic cable is one of 7 undersea cable routes connecting Vietnam with the world. On the afternoon of July 26, this undersea fiber optic cable had a problem, affecting users' access to the international Internet.
A representative of an Internet service provider (ISP) in Vietnam confirmed that the incident happened at about 4pm yesterday, causing the entire APG cable line to be disconnected.
Many people have reported lags, dropped connections, high latency when playing games, and significantly reduced download speeds when using international services like Google Drive. Status is logged on fixed and mobile broadband connections.
Cause of fiber optic cable break on July 26, 2022
Citing the cable management department, the source said that the initial cause was a break in the S3 branch cable, 427 km from Chongming (China). APG is still being tested until further treatment plans are in place.
Internet service providers all claim to have taken corrective action. The proposed solution is to route international traffic to other cable directions while optimizing the technical system involved.
In some previous undersea fiber optic cable incidents, a representative of the Vietnam Internet Association (VIA) assessed that domestic carriers are used to dealing with such situations. Therefore, the degree of influence tends to be local and occurs at certain stages.
The APG cable route has been in operation since 2016 and is capable of providing a maximum bandwidth of 54 Tb/s. During 2021, this line has been interrupted four times, the most recent being in December 2021, taking two months to complete. In April, APG continued to experience an outage on the S1.7 shard and took 10 days to resolve before it occurred.
Multi CDN helps businesses get online before any fiber optic problems
In the past, most websites pulled data from a central server. Therefore, this method is suitable if the client accessing the website is located in a geographical area close to the server.
However, when businesses want to expand the market with the goal of reaching international users, using only one central server can lead to 2 big risks:
The data transmission distance from the central server to the user is too far, leading to slow page loading speed, not meeting the expectations of end users. International cable breaks continuously occur, the recovery time is long, leading to the loss of traffic from many potential customer sources.
To eliminate the above risks, most of the online businesses in the world today have applied Content Delivery Network technology CDN to speed up the Website.
Even the use of a separate CDN makes many large businesses not really secure because "putting all eggs in one basket" has many shortcomings. Therefore, the solution of using multiple CDNs at the same time (Multi CDN) is considered a saving solution for businesses to better compete in the Internet environment, and even rise to the top of the market.
The combination of multiple CDN providers will form a global CDN network that optimizes website performance and maximizes user experience. Multiple CDNs help extend website bandwidth to the highest possible extent, while ensuring the security and reliability of website content.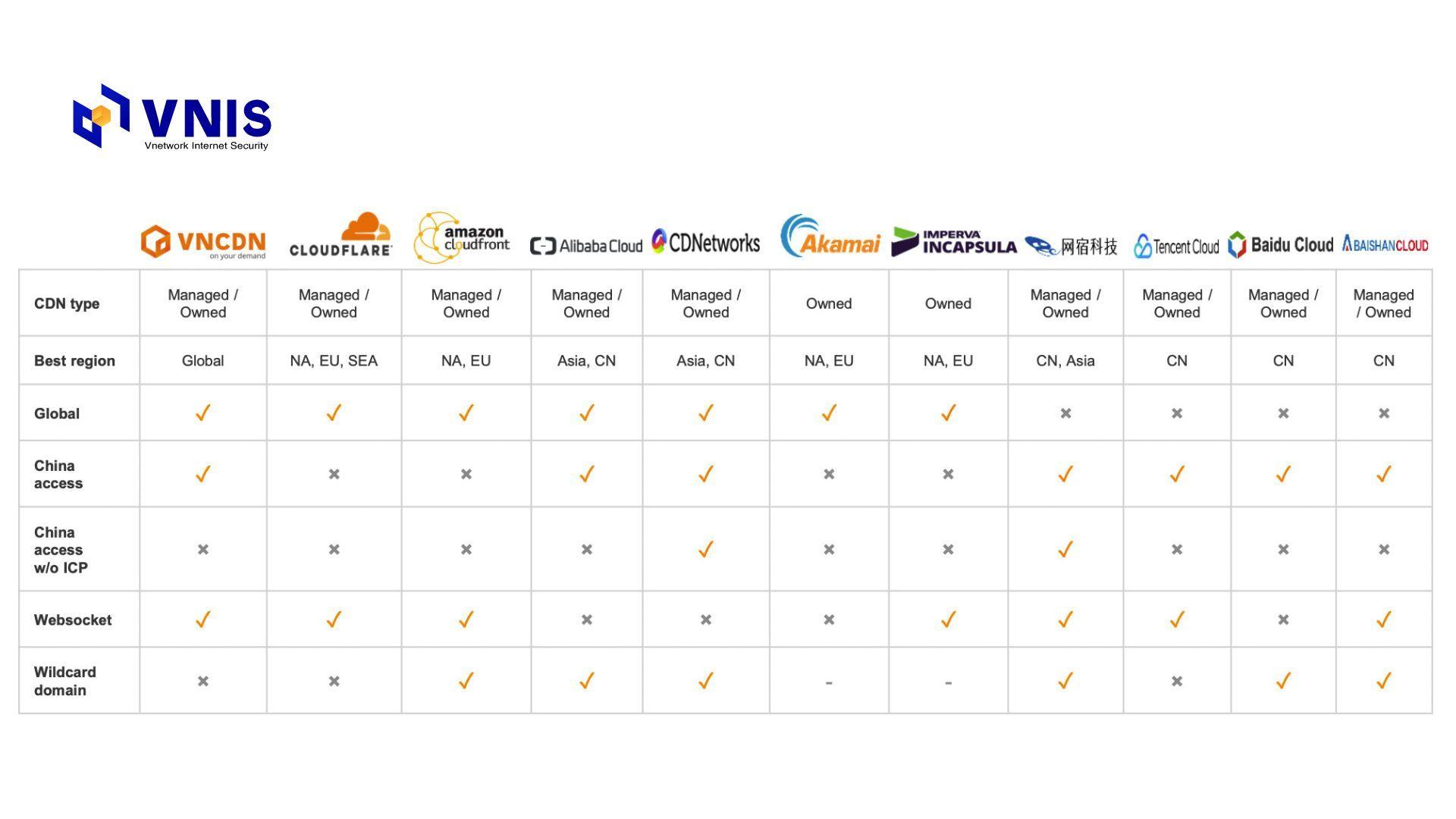 In Vietnam, VNETWORK's VNIS platform is the only platform that integrates all the world's leading CDN providers into one place to easily manage CDN performance and optimize usage costs.
VNIS is understood as a portal about all CDN services that businesses want to use. VNIS's system allows administrators to actively activate, manage and optimize multiple CDNs on a single platform, arrange a reasonable CDN warehouse, to best serve the website's performance. Therefore, no matter how frequent APG cable breaks occur, Websites and applications still serve the best and even increase the great experience for customers anytime, anywhere.
Currently, although the APG cable break just happened on July 26, more than 2,000 VNETWORK customers are still online with the speed of the Website and applications are always fast and smooth.
If you want to try the Multi CDN solution and optimize website speed on a global scale, then please leave a message. Contact information in the form below, or call the quick support hotline at: (028) 7306 8789, our experts will advise you.
Please leave your contact information, and our experts will contact you soon.