How does website speed affect business revenue?
Sat Jul 30 2022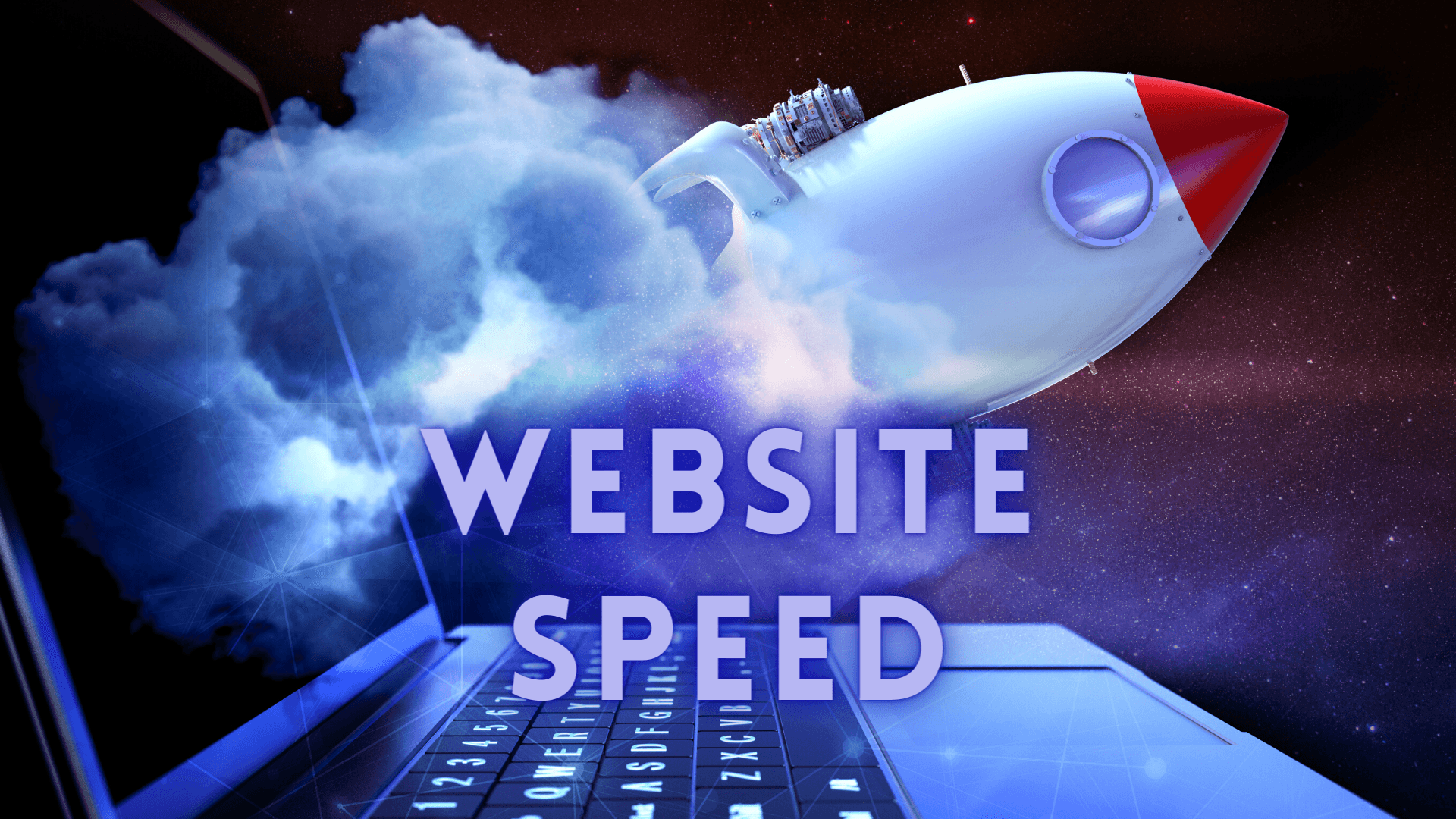 Speed is always the top priority of users when accessing a Website. According to statistics from Kissmetrics, 40% of visitors will abandon a Website if it takes more than 3 seconds to load,  losing almost half of the visitors. Thereby, it can be seen that Website speed is extremely important for any organization that operates an Internet-based business. And to better understand the importance of Website speed, the following article will conduct a deeper analysis. 
What is the conversion rate?
Conversion rate is the ratio of conversions (revenue-generating behavior) divided by the total number of user visits, which is a tool to evaluate the effectiveness of an advertising campaign on the Website. There are two main types of conversions: Micro conversions and Macro conversions:
Micro conversion: Actions that occur before a macro-conversion, such as downloading a free e-book, clicking follow on social media, or viewing a case study view. The frequency of micro-conversions is often more because the user nature does not have to make too many commitments.
Macro conversion: These are direct, high-revenue actions like filling out a contact form, requesting a quote, signing up for a free trial, and more. These conversions show interest. high for a product or service because they have to make deeper requests such as providing personal information, signing appointments, or more direct contact forms than a follow-up or simple notification. simple on social networks.
To better understand the conversion rate, let's go with the following specific example:
Example: Business A has a landing page that attracts 150 visitors per month. If 15 of them make a purchase, the conversion rate will be 150/15=10%. And assuming Website brings business A $ 100,000 / day if business A makes Website adjustments to make the page load speed 1s faster, helping to increase the conversion rate by 7%, then that 7% will bring more revenue to customers. business $7000/day (100,000x7%).
Depending on the goals of each business, that level of conversion rate is considered effective or not. Based on that, advertisers or technology service providers will optimize for micro and macro conversions based on what can produce the best results for the business.
Website speed with page traffic
A factor like Website speed can lead to bigger differences than you can imagine. A website with a slow loading speed of only 2 seconds can lead to a website bounce rate of more than 100%, almost completely losing traffic. An unbelievable number for businesses operating on the Website platform. You won't get a second chance to mention user experience.
Furthermore, upon further research, experts have shown that more than 40% of visitors with a negative experience will share it with friends and family. Therefore, when a website loads slowly, it not only affects current visitors directly, but can also discourage potential future visitors. Therefore, increasing Website speed will help businesses improve traffic, thereby increasing the conversion rate for their Website.
Website speed and conversion rate
Users always set high standards for speed when they access a Website. Websites with an average loading speed of 3-5 seconds will make a good impression on potential customers. The following is a case study of the world's leading multinational retailer Walmart regarding the issue of conversion rates affected by Website speed:
Walmart knows that their Website speed is still slow compared to Websites of other corporations such as eBay, Amazon,... Therefore, they decided to implement campaigns to speed up Website and get results every time. After 1 second of improvement, the conversion rate increased to 2%. Other large companies followed suit and their results were as follows:
Shopzilla The retail company increased revenue by 12% and views by 25% by pushing average load time from 6 seconds to 1.2 seconds.
Amazon increased revenue by 1% for every 100 milliseconds of improvement.
Mozilla Firefox made their pages 2.2 seconds faster and got 60 million more Firefox downloads per year.
From the above case study, it can be seen that Website speed has a great influence on the conversion rate, which is a direct determinant of the revenue of businesses operating on the Website platform.
Some other factors that affect the conversion rate
Website speed is not the only factor that affects conversion rates. Here are some other important website elements that businesses can consider improving to help improve the user experience and increase revenue for their organization:
Relevant page traffic: Tracking the quality and relevance of traffic to your website is important because it gives businesses an opportunity to see if there is an unusual disconnect between a visitor and a potential customer. are not. If marketing and advertising efforts attract the right customers, the business's resources will be wasted and thereby reduce the conversion rate.
User Interface (UI): Statistically, more than half of unsatisfied visitors will complain to others about a poor Website experience, and the Website's user interface also plays an important role in keeping potential customers happy. heart. When designing a Website, businesses can consider the following factors: Design with purpose; Adaptability; Respect the standards; Review the access goals and Check the behavior of customers visiting the Website.
Call To Action (CTA): All good marketers understand the power of calls to action, it can be challenging to get visitors without any call to action. CTA content strategy should start with understanding and meeting customer needs, ensuring that they know the benefits when deciding to make purchasing behaviors.
How to Speed Up Website and Conversion Rate
With what has been analyzed, it can be seen that website acceleration is the key solution for a business to do business on the Website, not only increasing the visitor experience but also a way to help optimize the conversion rate to bring more customers. on their own revenue. There are 3 effective ways to speed up Website below so that businesses can start the process of optimizing their Website performance:
Check the speed of your website: Using speed testing tools like Pingdom or Pagespeed Insights allows for precise measurement of the improvements business tweaks are making.
Simplify Website Design: Keep the number of elements on your Website to a minimum. This will reduce the number of HTTP requests required to download media and JavaScript. Furthermore, keep an eye on file types, e.g. JPEG images load faster than GIF and PNG formats due to a higher level of compression.
Use and upgrade the CDN solution: By using a content delivery network (CDN), businesses can cut bandwidth by up to 60%. Hosting media files on a CDN can help businesses unlock the ultimate possibilities within their Website. To reduce risk at a more sophisticated level, Multi CDN is the most suitable solution for businesses. Multi CDN allows an organization to subscribe to multiple CDNs based on performance needs. When implemented properly, the Multi CDN solution ensures uninterrupted, uninterrupted uptime while providing enhanced performance for faster Website speeds.
However, the simultaneous implementation of the above 3 solutions will be a challenge for businesses if they want to speed up the Website and improve the conversion rate. Understanding that, VNIS (VNETWORK Insecurity Security) - A comprehensive Website Security and Acceleration Platform was born to provide timely and appropriate technology solutions, accompanying businesses in all issues of website security. technology and network security that businesses can refer to in more detail below.
VNIS - The best solution for Website acceleration and security
As a comprehensive Website acceleration and security platform, VNIS provides users with a variety of new, effective and extremely fast technology solutions. In particular, the outstanding solutions that VNIS provides to solve the problem of website acceleration are as follows:
Multi CDN system (Multi Content Delivery Network): Giúp giảm thiểu DDoS và tăng tốc Website trên toàn cầu. Cơ sở hạ tầng vững mạnh với hơn 2.300 PoPs trên toàn cầu, tự động phản hồi nội dung từ PoP gần người dùng nhất, tổng băng thông CDN trong nước uplink 2.600 Tbps, giúp đảm bảo Website uptime 100%. Ngoài ra, với Multi CDN, người dùng còn được tích hợp sử dụng tính năng cân bằng tải AI, tự động đưa nội dung Website qua nhiều hệ thống CDN khác nhau để đảm bảo hiệu suất tối ưu nhất. Qua đó, hệ thống Multi CDN giúp sẽ giúp bạn quản lý các CDN lớn trên thế giới chỉ trong 1 nền tảng duy nhất, tiện lợi và vô cùng nhanh chóng.
Cloud WAF (Web Application Firewall): Allows to block requests with bad signs based on criteria such as headers, cookies, and IPs of users to protect Layer 7 (Application Layer) in the most effective way. WAF clusters located in many countries help protect the Website from the top 10 security holes of OWASP and attacks like XSS, SQL Injection, HTTP Protocol,... including the most sophisticated attacks today. .
To answer more problems related to Website acceleration and security as well as experience a variety of other smart security solutions of VNIS, please contact hotline (028) 7306 8789 or fill in the registration information. Sign below, our experts will advise you immediately.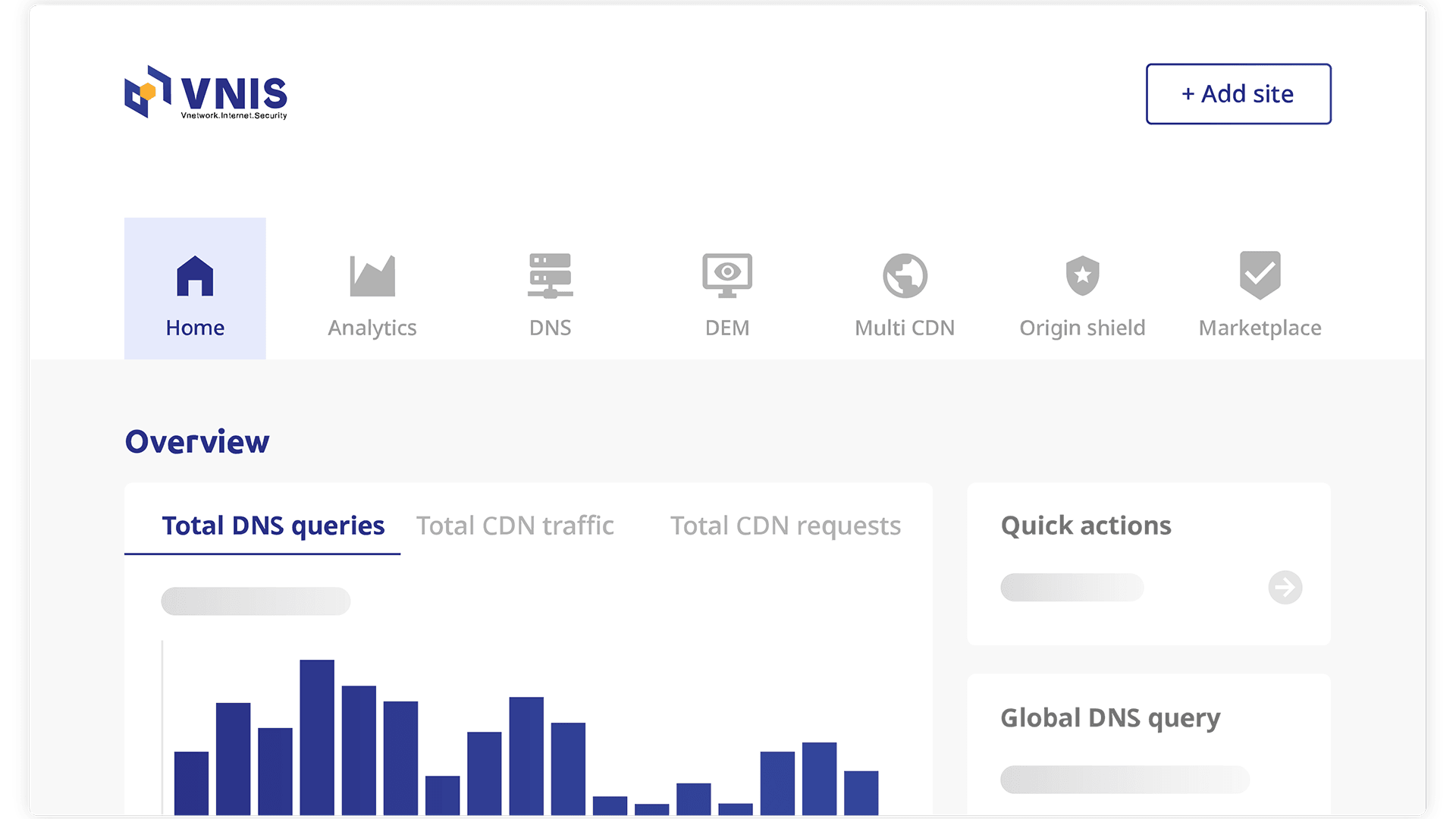 Please leave your contact information, and our experts will contact you soon.