The unpredictable threat of botnet DDoS attacks
Wed Jul 27 2022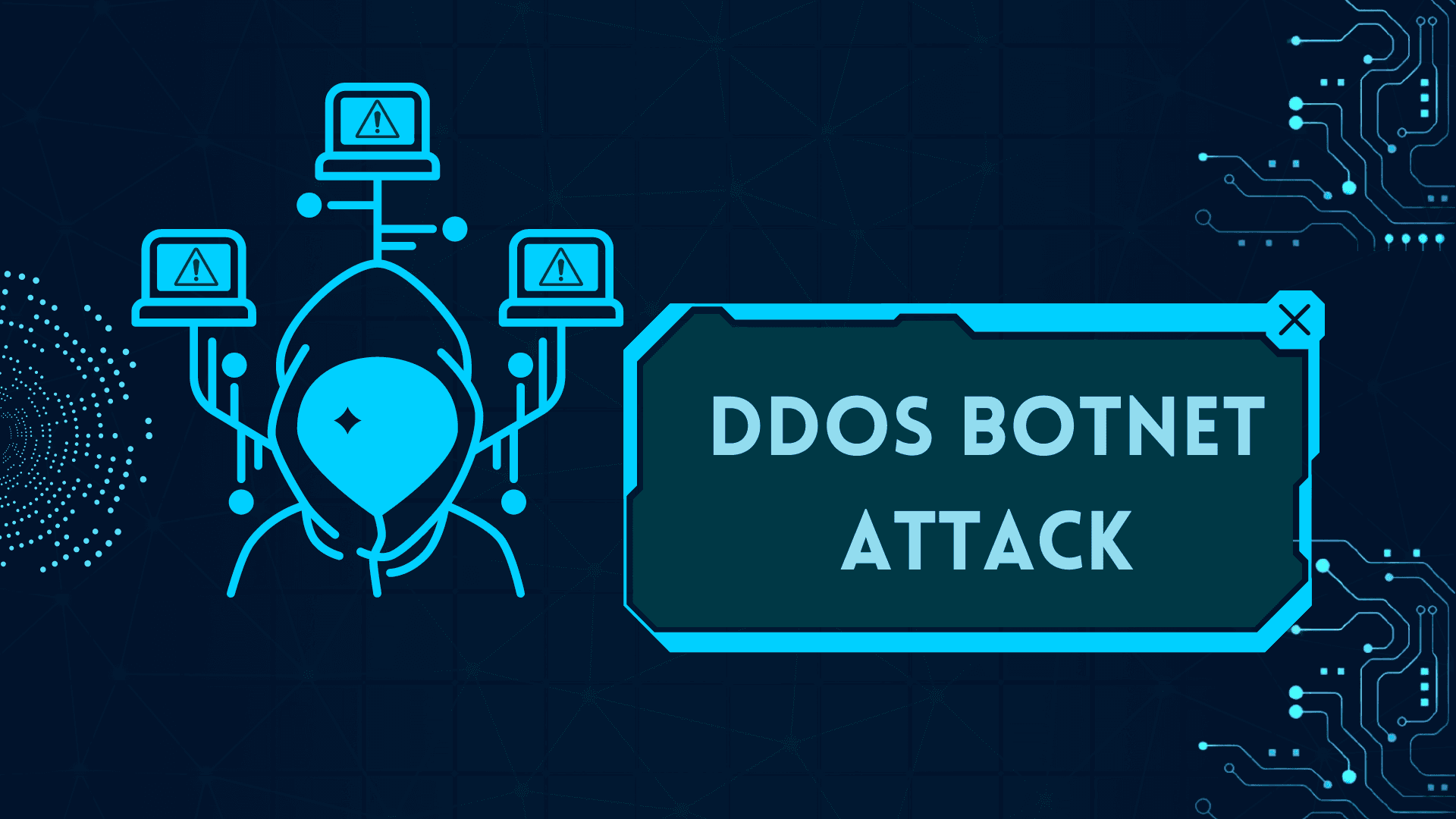 DDoS (Distributed Denial of Service) attacks are becoming one of the frequent threats for enterprise organizations. Any organization with online activities is at risk of becoming the target of DDoS attacks. Therefore, the following article will analyze how botnets and DDoS work, so that businesses can find the right security solution.
What is DDoS and Botnet?
A botnet is a collection of devices that it infects, the defining element of which is the existence of a command and control (C&C) system that controls what a bot does. By communicating with the C&C botnet, each compromised device forms a network of bots. These bots are then controlled by commands sent from "botmaster" or "botherder".
The first step of creating a botnet is to hijack a device identified as vulnerable, then allow it to be infected with "botware". The bots used to create botnets include computers, smartphones, virtual devices, or a variety of IoT (Internet of Things) devices such as IP cameras, smart TVs, remotes or even gadgets. children play. In particular, misconfigured IoT vulnerabilities are common agents to create IoT botnets, easy for hackers to infiltrate and attack.
Despite warnings about IoT vulnerabilities, many people still neglect the basic security requirements required on devices. Besides, the fact that vendors do not promptly release security updates or device users do not update in time is also one of the reasons for creating IoT vulnerabilities.
DDos botnet attack for what?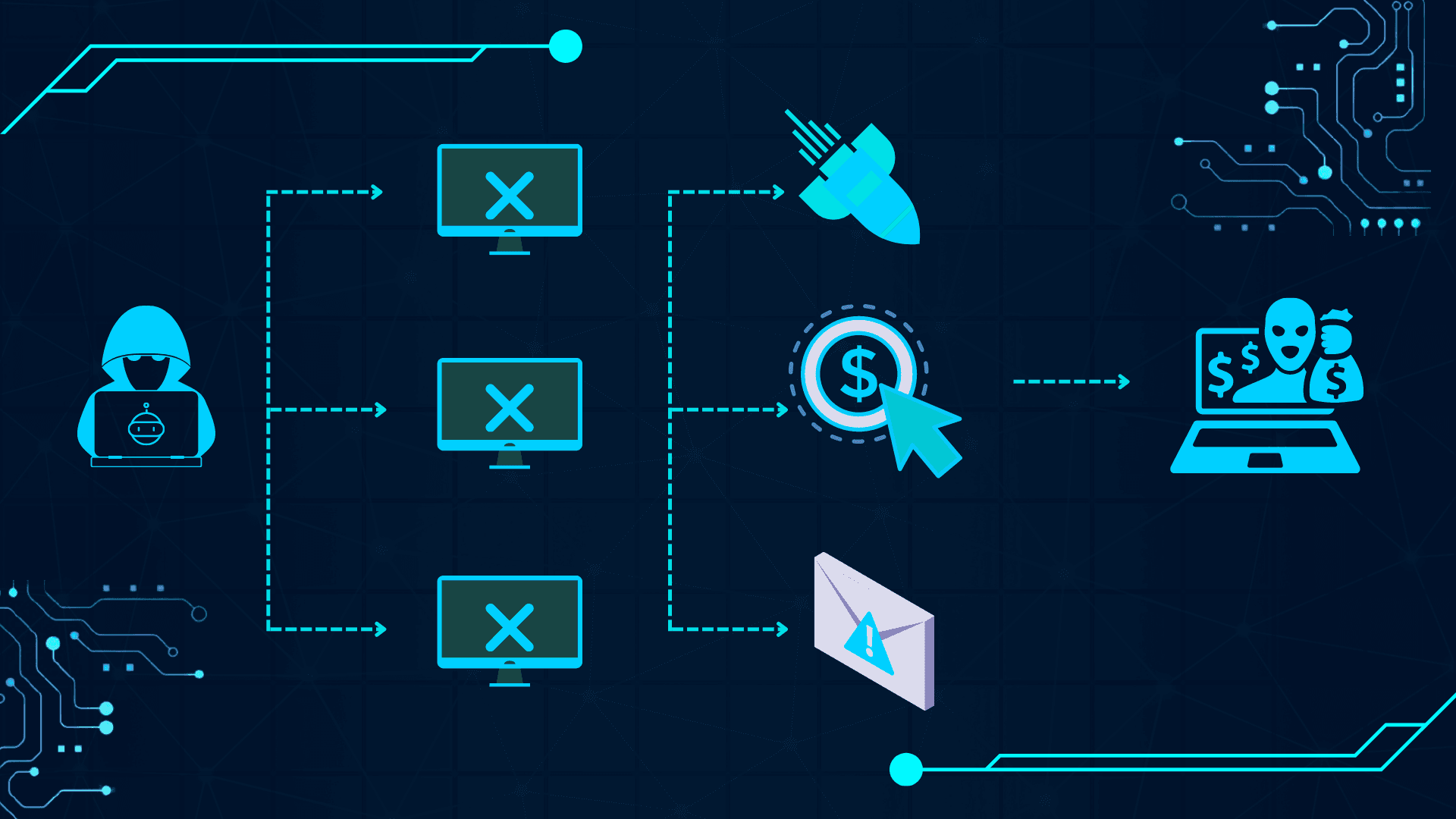 Usually, cybercriminals will cause botnet attacks with the following 4 main purposes:
Spam and Phishing: Bot attacks allow spammers to avoid the problem of their IP addresses being blacklisted. Or even when blacklisted, they can create thousands of other backup IPs to use. Botnet spam is used to steal identity by creating a large amount of spam email messages to invite recipients to visit promotional websites, websites impersonating banks and other financial institutions, etc. Through that method, the scammers will proceed to collect personal information such as bank account details, credit card data and website login information to use for malicious purposes.
Pay-Per-Click Fraud: To increase ad revenue on the website, a botnet is used to hijack the Pay-Per-Click advertising model (pay-per-click advertising) by spoofing user interaction. Due to the distributed nature of click sources, it is difficult for ad network organizations to identify this way of Pay-Per-Click fraud.
Cryptomining: An IoT botnet is the perfect platform for hackers to mine cryptocurrencies. By running cryptocurrency mining algorithms based on tens of thousands of bots, hackers can steal computing resources from device owners, thereby generating significant revenue without mining costs. common sense, such as electricity bills.
DDoS Attacks: Distributed Denial of Service (DDoS) attacks are easily performed using botnets and botnet-generated spams, the distributed nature of bots makes it It is difficult for organizations to filter out DDoS traffic. Botnets can perform any type of DDoS attack and even trigger multiple attacks simultaneously. Individuals can purchase DDoS attacks on certain Websites, both the Dark Web and the regular web, for as little as $5/hour based on the size and duration of the attack.
Command and control botnet
The latest botnet command and control methods are based on Peer-to-Peer (P2P) connections. In this model, compromised devices discover each other by scanning IP address ranges for specific protocol and port services, and share a list of known devices of the same type and command with anyone. any botnet members identified. Creating this kind of high-level distributed network will be more complicated but with that, it will be harder to disrupt.
Future botnet and DDoS attacks and how to respond
With the exponential growth of IoT devices with poor security, as well as an increasing number of vulnerable computers, botnet attacks are becoming rampant.
Therefore, all IT (Information Technology) teams should be prepared to deal with botnet DDoS attacks with 4 basic things as follows:
Every organization must be aware that small or large online assets or services can be hacked.
Organizations should ideally plan to increase bandwidth on an as-needed basis. The ability to scale internet connections makes it difficult for botnets and DDoS attacks to gain access and isolate an organization from the internet. This flexible provisioning strategy also enables the adoption of cloud services, rather than relying on single on-premises services or data centers.
Organizations should consider using or extending their CDN (Content Delivery Network) to increase client-side delivery bandwidth. The use of multiple CDNs also improves resistance to DDoS attacks.
Ultimately, corporate organizations should solidify things. Strategically deploying hardware and software DDoS mitigation services across an organization's infrastructure is key to mitigating the potential risk of a botnet and DDoS attack.
However, with many increasingly sophisticated tricks of cybercriminals, organizations should look to reputable network security solution providers such as VNIS. VNIS's security platform has brought Web Server reliability, performance and security with a variety of leading high-tech solutions such as Cloud WAF, origin DDoS protection,... If you want to experience VNIS, try VNIS. or meet any security problems, please contact us immediately via hotline: (028) 7306 8789 or fill in the registration information below, our experts will assist you immediately.
Please leave your contact information, and our experts will contact you soon.