Top 8 criteria to choose an effective WAF firewall for websites
Wed Oct 05 2022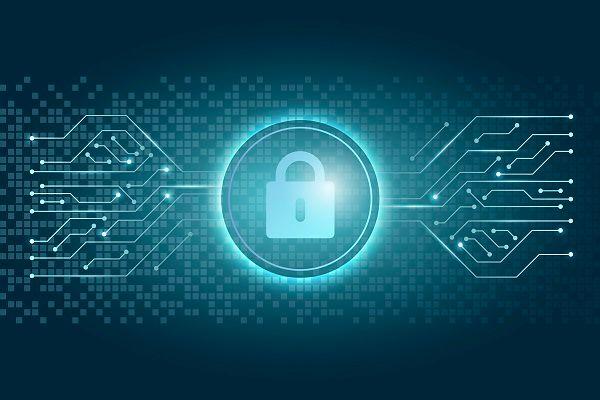 The WAF (Web Application Firewall) firewall is the first line of defense and a protective shield against network attacks. Here, all data flows going through the firewall will be controlled according to a predefined security policy. Using it is like going through an airport security check – everyone and goods are checked before boarding the plane to make sure nothing bad happens.
There are several types of WAFs on the market, each with different advantages and disadvantages. Investing in the right solution is very important to strengthen the network security system. In this article, VNIS will delve into 8 main criteria to keep in mind when choosing a security solution for a website.
1. Web application firewall detection and protection
WAF performance is measured by its ability to detect and protect applications from malicious elements and attacks. The feature will be meaningless if it allows malicious requests to go through and reach the application in the system. A standard web application firewall should be able to detect and block the Top 10 OWASPs.
Nowadays, the majority of cyber attacks are AI-powered, so detecting and stopping bad bots is a very important issue. To do this, the application firewall solution must be equipped with automation, AI, and machine learning capabilities to analyze traffic behavior. Then automatically alert, block or request identity verification when detecting suspicious points.
Moreover, attacks are becoming increasingly sophisticated, so WAF must be equipped with Global Threat Intelligence, to monitor and update the database against new threats. It must also protect the website from security design flaws (Business Logic Flaws) and zero-day vulnerabilities.
With the advent of IoT, today's DDoS attacks become more dangerous and easier to execute. There are many types of DDoS attacks and they have the ability to combine with other types of attacks, making it more difficult and complex to protect a website from DDoS. Therefore, what you need is a solution that has comprehensive protection and can resist all types of DDoS attacks.
Among the protection capabilities, virtual patching is a very important factor. It must patch all vulnerabilities as soon as they are discovered, before attackers take further steps. This keeps the system stable while the developers are working on fixing the vulnerability.
In the current IT era, the use of third-party software and services is very common. As a result, third-party unpatched old updates are the most vulnerable vulnerabilities to hackers. This makes virtual patching more important than ever.
2. Scalability and range of protection
Web application firewalls must be continuously monitored and upgraded so that when traffic is high, it still ensures 24/7 availability of the application.
An application firewall must be able to protect any type of application (static site, blog, dynamic site, or e-commerce website). It must support API security and security for serverless applications.
3. Customizability
In addition to using automation and AI to prevent attacks, web application firewalls must also be managed by security experts. This is very important, it ensures that security policies are customized to protect the website from security design flaws and zero-day vulnerabilities. Advanced solutions as well as customized security policies with surgical precision, can meet the unique needs of each organization.
4. Deployment
WAFs should always demonstrate strong protection in any environment (public, private, hybrid, or multiple clouds).
5. Compliance and reporting
Most businesses with web applications are subject to security-related standards and compliance such as GDPR, PCI-DSS, etc. It is advisable to choose an application firewall that can help you collect data data and insights quickly, and easily generate the necessary reports and documents suitable for each purpose.
6. Observe and display
The solution must be equipped with security analysis capabilities, displaying complete and continuous information about the organization's cybersecurity situation. The dashboard should be user-friendly to make it easy for IT security teams and developers to assess the health of the security, and take corrective action when something goes wrong. This helps maximize the effectiveness of your organization's security.
7. Managed
The WAF can also fail at any time. For the best business, it is recommended to use an application firewall service managed by a team of experts. Thus, it will be more managed and guaranteed in terms of flexibility, as well as timeliness in all situations. Besides, it is also regularly updated to ensure the ability to protect your website.
8. Costs and support services
Nên chọn nhà cung cấp WAF có chính sách giá minh bạch, tìm hiểu kỹ xem có bất kỳ loại chi phí ẩn nào không. Hỏi về chi phí quản lý, đảm bảo rằng nhà cung cấp của bạn có sẵn sàng hỗ trợ 24/7 để giải quyết các vấn đề phát sinh.
Hy vọng những tiêu chí trên bạn có thể giúp lựa chọn giải pháp tường lửa ứng dụng web phù hợp cho doanh nghiệp của mình. VNIS WAF là một phần của giải pháp bảo mật toàn diện, thông minh và được quản lý bởi đội ngũ chuyên viên có nhiều kinh nghiệm, giúp website của bạn luôn được ổn định và giảm thiểu tối đa những rủi ro.
Please leave your contact information, and our experts will contact you soon.