IT Focus 2022: Cybersecurity issues are the top concern of CEOs and CIOs
Sat Jul 30 2022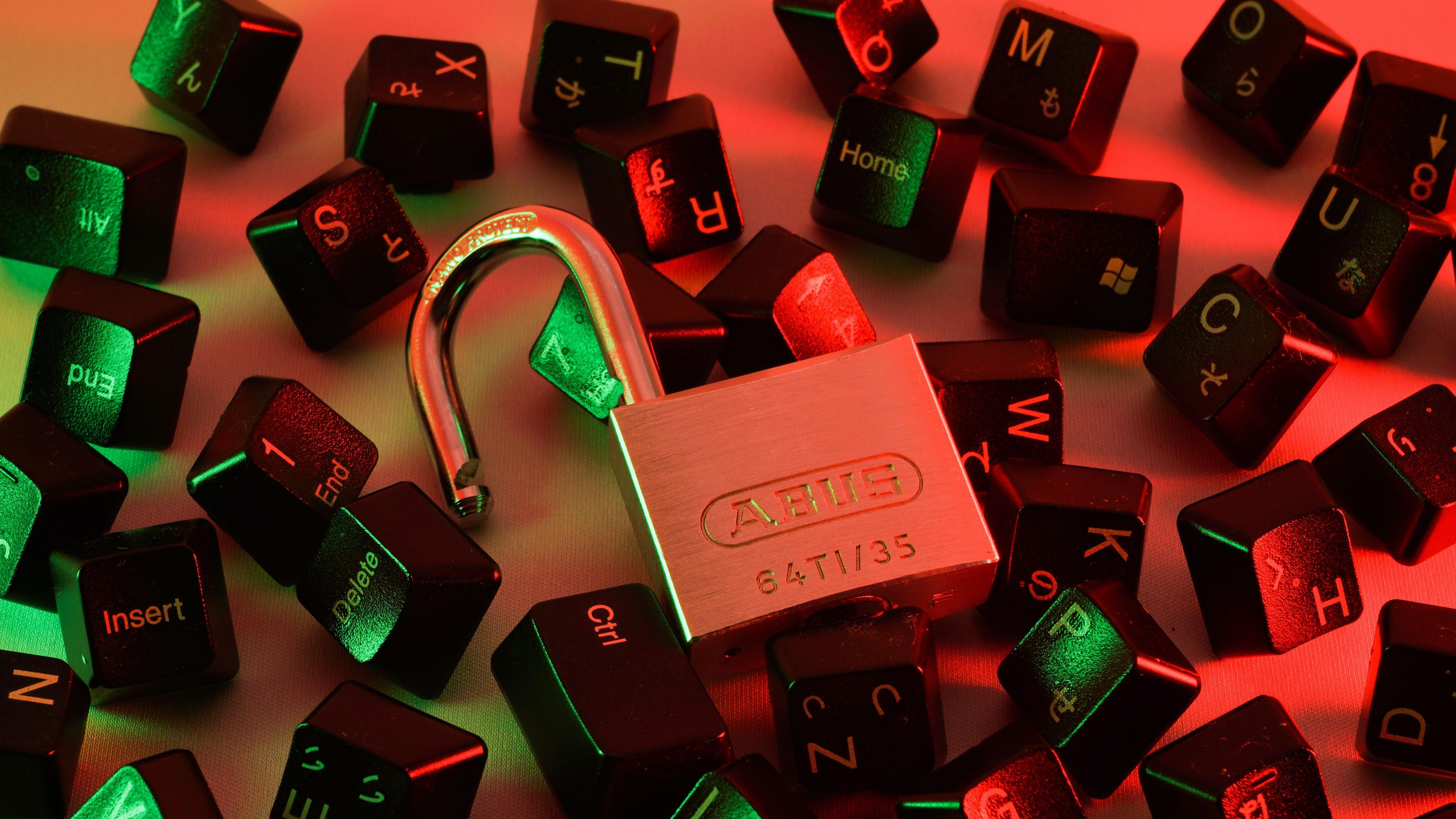 Currently, the most important area of IT investment is focused around cybersecurity issues. Nearly 50% of survey respondents cited increasing cyber security protections as the top business initiative driving investment in IT, up significantly from 34% in 2021. Therefore, It's no surprise that CEOs are becoming more interested in the action decisions of CIOs - today's IT leaders. 
Information technology trends in 2022
In CIO.com's 2022 State of the CIO study, 985 IT leaders and 250 business participants (LOB/Line Of Business) were surveyed. The results show that:
8% of IT leaders surveyed focused on transformation responsibilities and plans, including infrastructure and application modernization (40%), setting up IT projects tied to business goals (38%), and strengthening partnerships (30%).
Functional duties also accounted for a large portion of the survey, with 84% of respondents. This number of people said that the top tasks to perform include: security management (51%), improving IT operations and system performance (43%), and cost control and cost management ( 29%).
The key to successful tech projects is focusing on business benefits and connecting in a language everyone can understand. Whether the project involves modern technologies like Robotic Process Automation (RPA) or something as simple as upgrading an outdated data center. Now, the tumultuous Covid pandemic has spurred the tech world to usher in a cycle of accelerating innovation.
Jamie Holcombe, CIO of the United States Patent and Trademark Office (USPTO) has been driving the upcoming IT agenda, mainly focusing on optimization platform areas, security, and enterprise recovery.
The CEO cares about the action decisions of IT leaders CIO
By far the most important area of ​​IT investment at the moment is focused on cybersecurity — it's no surprise that CEOs are tasked with minimizing the company's connection to the Internet. non-transparent parties, watch out for ransomware attacks and high-profile data breaches.
Nearly half of survey respondents (49%) cite increasing cybersecurity protections as the top business initiative driving investment in IT, up significantly from 34% in 2021. Security and risk management was the highest ranked technology initiative in the IT sector this year, cited by 45% of respondents. Especially for the technology roadmap to enable a hybrid work model. This is a working model in which employees have some time to work at the office and some time to work from home online. Nearly half (46%) of survey respondents marked improving cybersecurity protections as a prerequisite for optimal performance of the Hybrid work model.
Satya Jayadev, vice president and CEO of Skyworks Solutions, a semiconductor manufacturer based in Irvine, California that has adopted measures to identify and prevent cyberattacks, has just announced. Map out a strategy to get the system back up and running in no time when attacked. "This is not just an IT effort, but an effort that combines IT and business, involving business continuity and crisis management," explains Jayadev. He also emphasized that Skyworks has established a separate organization in the IT sector to focus on this area.
Now, CEOs always have top priority for IT leadership positions. That shows a growing desire to align investment in technology with multi-faceted digital operations that will deliver superior business results.
For example, C-suite directive #1 for CIOs this year is upgrading IT and data security, to reduce business risk, cited by a quarter of respondents, as one in three CEOs' primary goals.
CEOs require IT leaders to find ways to strike the right balance between innovation in technology and business excellence – a critical issue for three-quarters (76%) of respondents to this year's survey. Meeting business requirements always requires constant effort, especially after a period of digital innovation like storm.
CIO's position is enhanced
According to the 2022 State of the CIO study, it was found that nearly three-quarters of CIO respondents (74%) believe that CIO leaders' visions are increasingly enhanced, driven by anti-pandemic efforts in their past. More than three-quarters of people in the business sector surveyed expect the position of the CIO to continue to improve despite the cyclical shift in IT focus. Furthermore, CIOs are increasingly seen as change-makers, at the forefront of business and technology initiatives – a view shared by the majority of CIOs (84%) and LOBs (75%).
Based on this year's research, it appears that IT leaders have found a winning formula for building trust with colleagues across business sectors and effectively enhancing business user engagement. Karma. CIOs remain the necessary resource for navigating technology decisions — more than half (52%) of IT leaders surveyed this year classified CIOs as strategic advisors who proactively identify key issues. and business opportunities and make proposals. While 26% consider the CIO as a consultant, providing advice and guidance on technology selection. Only 10% of respondents turned to CIOs for the sole purpose of assessing risk.
Even with this year's focus on fundamentals, LOB's view of IT leadership is more progressive than in previous years. The majority of LOBs participating in the survey (58%) consider top IT executives as strategic advisors, actively seeking their help in identifying business needs, making public proposals technology and help sort through vendor selections, while 21% emphasize IT Leadership as a source of advice. Three-quarters of the LOBs who responded to this year's survey recognize the CIO as a changer — a significant endorsement of their leadership abilities — and 78% believe the CIO role will be enhanced in the epidemic world and will remain the center in the future.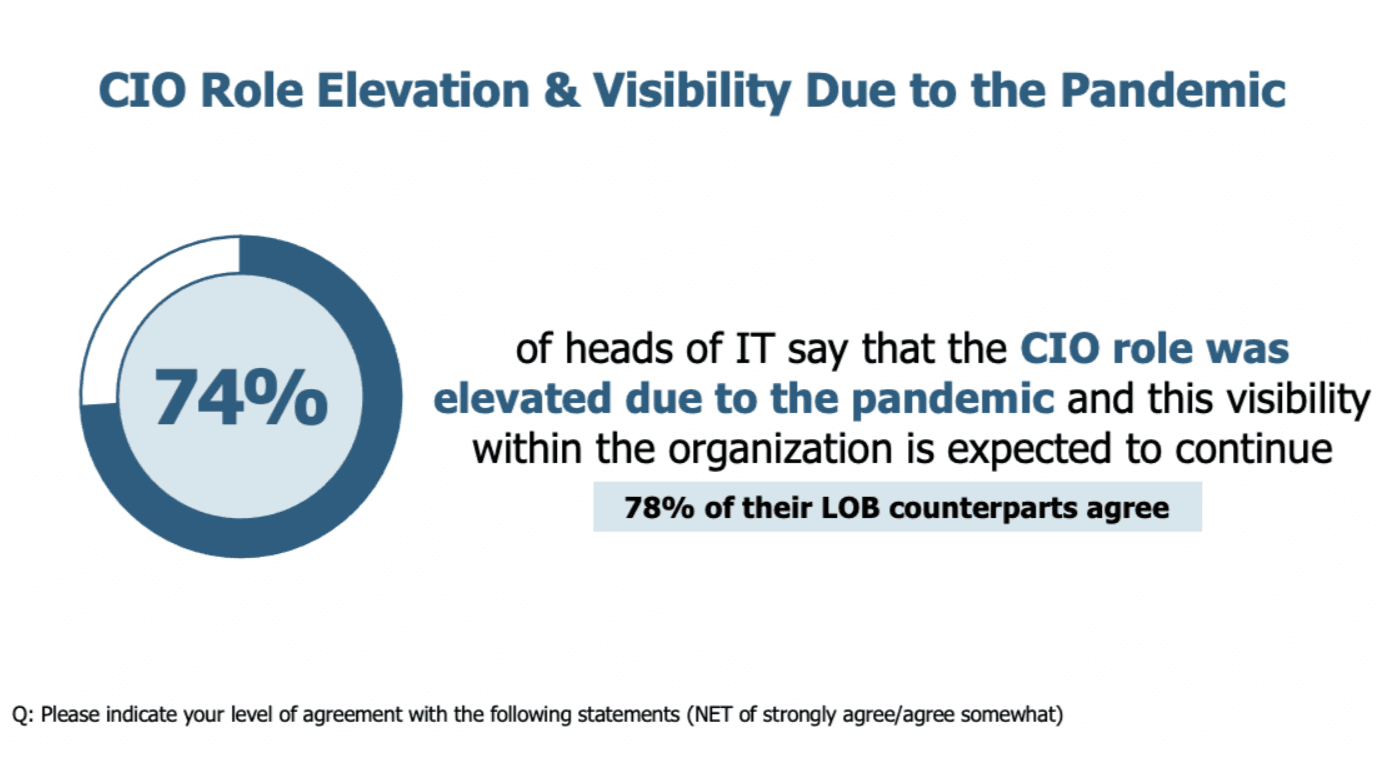 The CIO is a mentor in an era of information and data security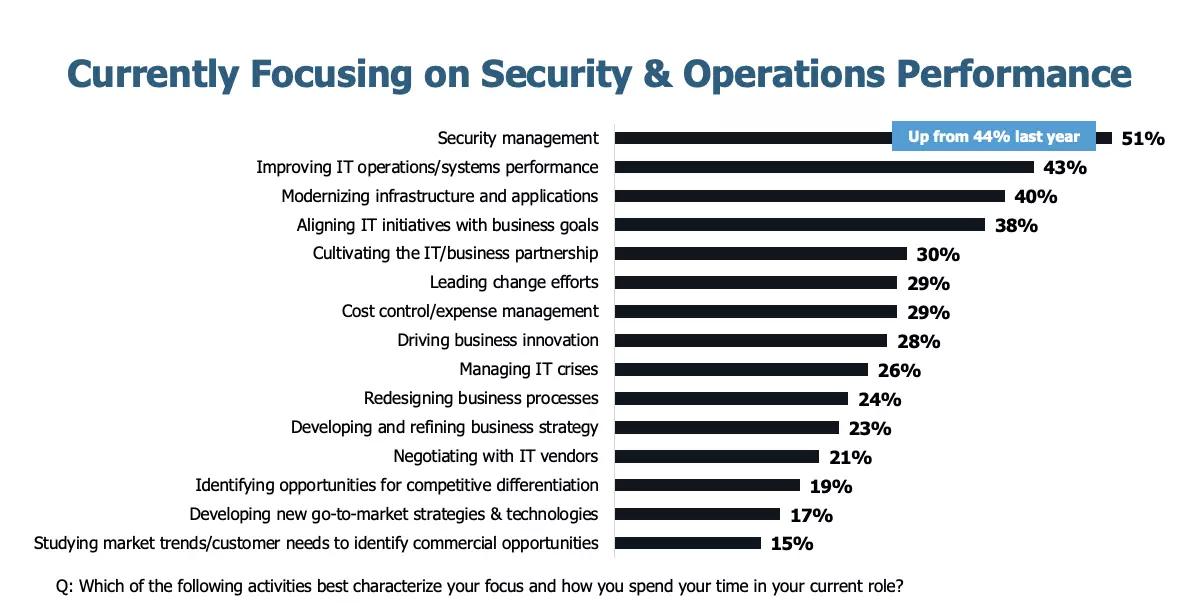 Most of the concerns of this year's CIOs are about security. The deployment of advanced digitization technology has led to many consequences, and one of the consequences is that there are more and more components to appropriate, cheat, and steal data in cyberspace. Therefore, CIOs are very concerned that this will be a big threat to their businesses. Businesses also accordingly pay more attention to data security and website security in order to avoid negative impacts from information breaches that cause great losses to businesses.
IT leaders always consider solutions to data security has ushered in a new age of technology. Now, when people's intellectual levels and technology are getting higher and higher, to ensure that businesses can develop sustainably, it is necessary to devise a strict and effective information security strategy. CIOs will be the right advisors for every business to evaluate and select the most appropriate actions for the current and next period.
CIOs must pay more attention to improving user experience
CIOs must find solutions to have an optimized system, fast access time to improve user experience and work efficiency. That is the big question for CIOs. Given the rapid pace of technology deployment in recent years, companies like Menlo Park, California and Houston-based venture capital firm Sequoia Capital, and environmental services and waste management providers. Based in Texas, WM is prioritizing finishing what has been started and refining processes to ensure optimal Return Of Investment (ROI).
After moving to remote operations in 2020, Sequoia Capital's IT team has focused on preparing for the transition to a hybrid work model, notably network upgrades and optimization. systemization. That's because "Several projects have been started and not completed because of supply chain delays and reordering equipment," said Avon Puri, the company's international chief digital officer. . "We are now adapting to innovation and making sure everything works." And next on the agenda is: Look for opportunities to automate key business processes and increase security, he added.
According to Erika Walk, the company's senior director of digital business services, WM is also in the process of absorbing and leveraging a large business enablement program that includes moving data centers to the cloud. and modernize its network infrastructure. Going forward, there are efforts to improve workspace management and employee experience through infrastructure investments, resulting in savings converted into continuous improvement.
Walk says that efforts to enhance employee experience and engagement will enhance the role of the Digital team and keep technology at the heart of all transformation-related conversations. business. "We continue to go by building and innovating with our partners in terms of operations or sustainability," she explains. "And the infrastructure programs we put in place allow us to realize savings that we can reinvest in other areas of innovation."
At Synchrony, there is an ongoing push to modernize and upgrade its cybersecurity posture, with a focus on transforming the customer experience across channels. Building on a solid foundation of hybrid cloud environments, open APIs, and microservices, Synchrony is adopting product thinking to deploy technology to surpass multiple retail and commercial partners.
Through the comments of senior leaders, we can see that upgrading the network to provide a better experience will be the next step that businesses need to take. Issues affecting the customer's experience in cyberspace such as slow website loading time, poor system performance, etc. will require leaders to find solutions to overcome them. If you don't want to lose new and loyal customers.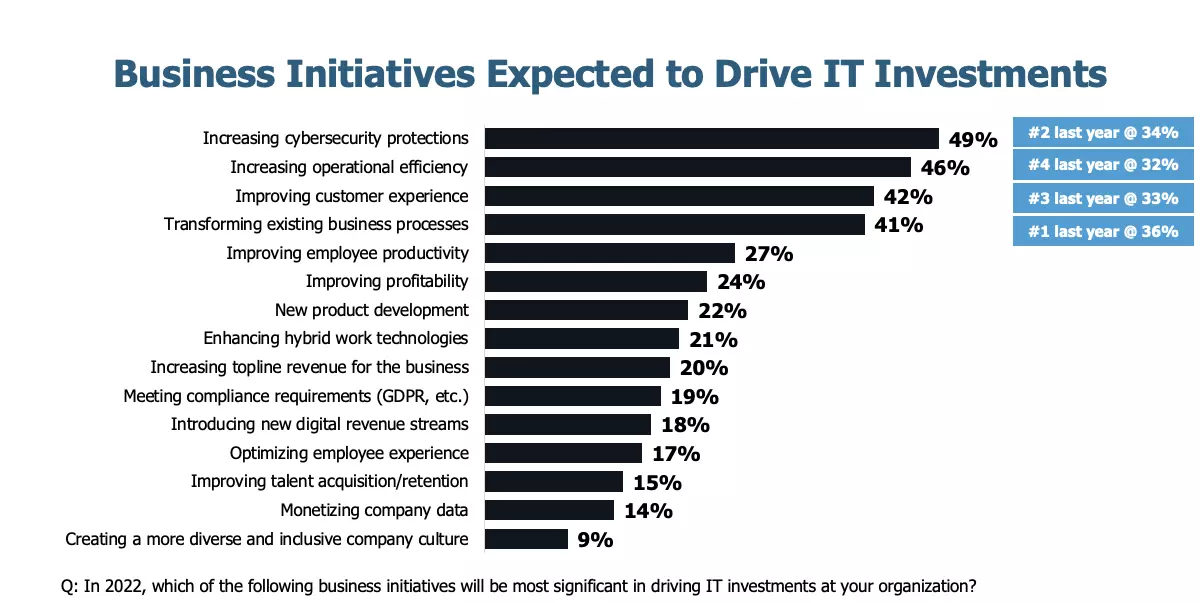 Source: https://www.cio.com/article/306384/state-of-the-cio-2022-focus-turns-to-it-fundamentals.html
Translator: VNETWORK
Please leave your contact information, and our experts will contact you soon.